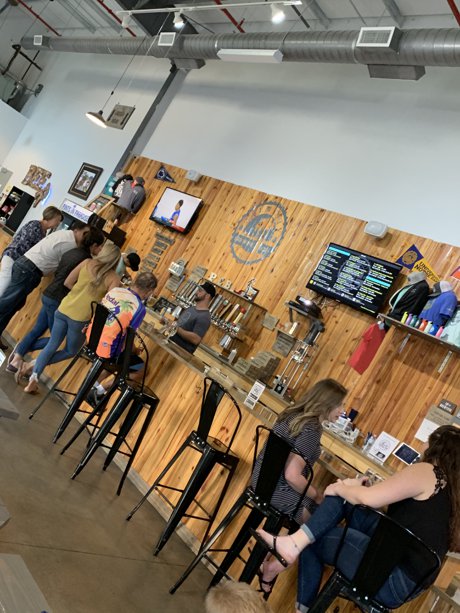 Palm City Brewing Fort Myers, Florida 40/365
Tucked away in the back of an industrial area you would never expect to find the coolest little brewery, Palm City Brewing. It is right off Alico Rd. in Fort Myers, Florida. When we walked in a were pleasantly impressed with the industrial style interior and the over twenty beers on tap they had to offer! When you walk into the back there is all kinds of games like corn hole, shuffleboard and a giant Jenga.
Palm City Brewing has different food trucks on site on different nights. We happened to be there on a Saturday night and it was a pizza truck. The pizza was really delicious. If you enjoy visiting a micro brewery, this is a must stop.
Did I mention we were able to bring out kids and actually enjoy ourselves?! There were so many fun things to do. The kids loved being able to play the games and just hang out with us at the picnic tables while we enjoyed the "San Carlos Proper" which is their original beer they started out with.
Palm City Brewing is located at 7887 Drew Circle #120, Fort Myers, FL 33967 and open Wednesday-Friday 4:00pm-10:00pm Saturday 12:00am-11:00pm Sunday 12:00am- 6:00pm. [Feb 2019]
_____________________________________________
About the Author - Jenna Hatfield is a life-long resident of Bonita Springs, Florida and mother of two boys. Their family resides in Arbel.